We arrived in Texas on October 19th 2012 hoping to be there for just a week or two before setting sail across the Gulf of Mexico. Work on the boat began in earnest with day one spent cleaning and taking a full inventory of what we needed for our trip down to St Lucia. We wanted to make a few upgrades to the boat as well as getting all new safety equipment.
The thing about the Texans is that they're very friendly and talkative and it did not take us long to find out the whereabouts of all the stores that we needed to fit out the yacht. I would never have guessed at this point that I would be spending so much time in Walmart and Home Depot. With Seabrook/Kemah being such a sailing mecca there was even a second hand store, an Aladdin's Cave of anything and everything you could possibly imagine for a yacht. Some of the items were in great condition and came at a good price; other items looked very much like they had seen better days.
One of the hatches in the deck had come out during transit (not sure how) and was covered with a piece of wood. There was also some leaks coming through some of the runners and fittings and so we thought we would try our hand at using some epoxy to stem up the holes. It started off quite well and progressively got worse as the job which we thought would be quite small and quick seemed to be increasing in size and difficulty. We wrenched off the jib runners, filled the holes with epoxy which due to the heat in Texas was smoking and heating up the container almost to the point of not being able to hold it, allowed it to dry and then re-drilled the holes to replace the runners. The problem was that the runners were damaged and eroded in some places and so were not going back on flush to the deck. We needed professional help, and some new runners. Amazingly the second hand shop had just what we needed at bargain prices and the marina had a boatyard that agreed that they could do the work.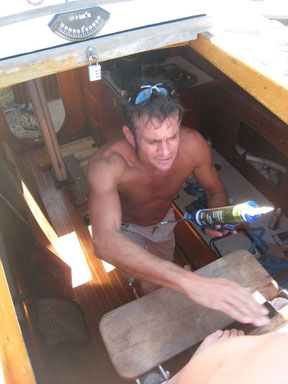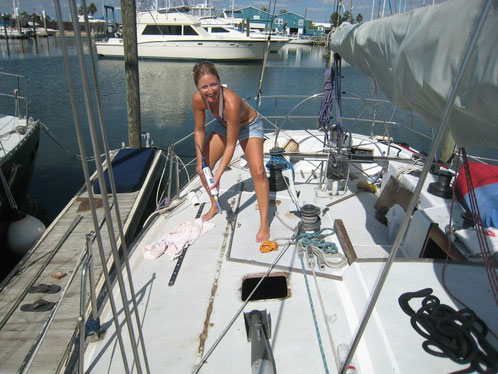 A mechanic came to look at the Volvo Penta engine that was 30 years old to determine whether it would be possible to recondition it or just buy a new one. To our surprise he said he could recondition it along with the steering without us having to endure the full cost of a new engine.
We also went on the hunt for a rigger to attach the new jib furling system and navigation lights. A friend had let us down at the last minute (he let us know as he was meant to be catching the flight) so we were left at the 11th hour looking for someone who had the time to help us. Luckily the rigger who had refitted our mast when the boat arrived at the marina after being trucked was available so he was hired on the spot as he had done a good job before. 
So we had everyone set to start but I guess people in these parts work on "Texan Time" eg. When they feel like it. The engine mechanics would come for an hour or so then disappear for the rest of the day, as would the deck guys. The rigger just didn't turn up. This went on for sometime, the mechanics were waiting for parts, the deck guys were working many jobs and we were last on the list as we had come last minute. The rigger had no excuse. In the end I went round to his office and found him there with a hangover. He seemed surprised to see me even though he told us he would be there first thing. His excuse then came. Many people come to Seabrook and buy a boat with the intention of setting sail off into the sunset, but buying the boat and kitting it out is as far as they get. He took it upon himself to regard us as these type of people. I informed him he was very much mistaken and to haul his lazy ass to the marina and get working. It did the trick.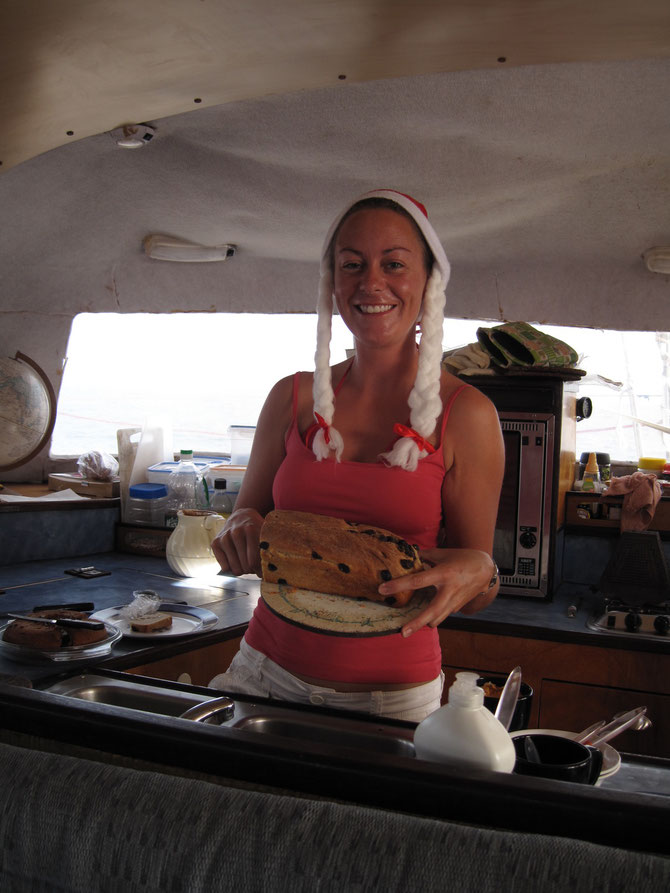 As the guys worked on the boat, we shopped, getting together everything we would need for the trip, from cutlery to lifeboats. We became regulars at West Marine, they knew us by name and were some of the most helpful people, they seemed generally interested in what we were doing and they were a wealth of information as many of them were keen sailors themselves and had refitted boats of their own. They also matched prices that we found online and in other shops nearby so we purchased our dinghy and lifeboat through them.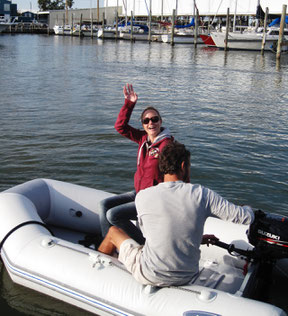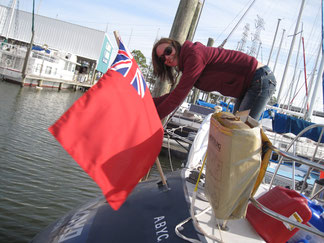 Luckily Kemah is quite a tourist destination so we had restaurants and bars that we could visit, and everyone was very friendly, loving our Australian accents (actually we're English)! There was even a boardwalk, funfair and space station close by ("Houston, we have a problem"). Down in Galveston they hold an annual motorbike rally, one of the biggest in the world with thousands of people and their bikes coming down from all over the country to show off their bikes and indulge in the party atmosphere, it was a great experience, one that Ben seemed to enjoy considerably.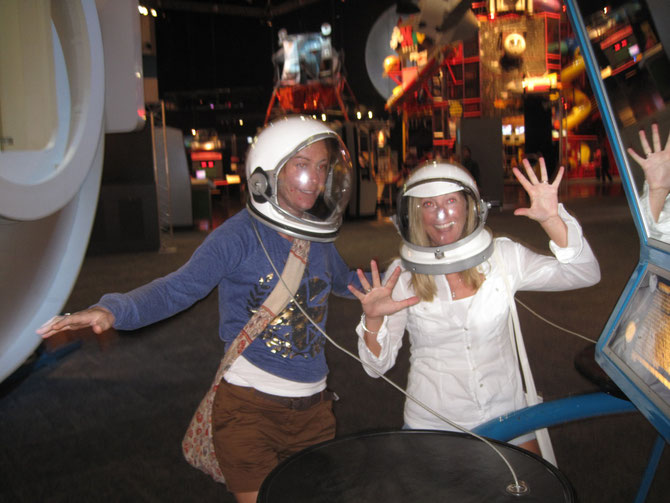 Finally everyone finished up. Engine and steering done, rigging complete, autopilot in place, all the kit bought. We took the boat out for a test sail (our first) to check the rigging and the autopilot. Things didn't start well as we were stuck in the mud at the dock. The waters were very shallow in the bay, and with our 7ft keel we weren't really too shocked. We did finally get out and all worked well. It was even a lovely evening.