A little about St Lucia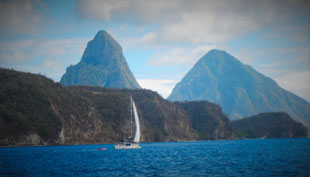 St Lucia lies at the heart of the Windward Islands with Martinique to the North and St Vincent to the South. During the dry season St Lucia benefits from the trade winds that originally brought more windward ships to this part of the Caribbean on the trans-Atlantic trade routes than other parts of the Caribbean and hence the name windward Islands.
Today the volcanic island of St Lucia no longer relies on the winds to deliver ships but the sailing industry and yachties bask in the winds reliability providing a perfect playground in which to sail and learn to sail. Along with St Lucia's tropical climate with average day time temperatures of 29 c and 18 c at night and calm seas on the lee ward side of the island make St Lucia a near perfect environment for sailing.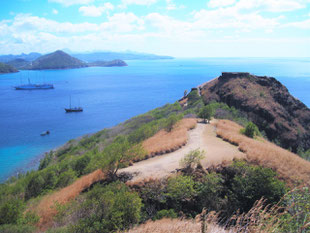 Sailing is not the only activity on the water here however, Kitesurfing is a popular growing sport, especially on the windward side of the island and in the south. Fishing and snorkelling are also popular on water activities. If the flora and fauna beneath the waves is of interest then you should not miss a chance to go diving, especially in the national parks to the south or on one of the mysterious wrecks. Of course there are also jet skis to rent, sights to be seen from a para sailing trip or a more leisurely sightseeing trip by boat to take in St Lucia's impressive coastline.

Of course St Lucia has a lot more to offer than just water based activities. Much of St Lucia is mountainous and covered in a blanket of dense rainforest, and the south-west corner has arguably the most dramatic sight in the whole Caribbean: a UNESCO world heritage site of the green and precipitous volcanic cones of the Gros Piton and Petit Piton rising out of a blue ocean.
You can ride on zip lines between the might canopy of the forest, take ATV tours to explore the forest and plantations go horse riding along the shoreline, drive into a volcanic crater, luxuriate beneath cascading waterfalls, climb the Pitons or stroll through Botanic Gardens, to name but a few of St Lucia's varied possibilities.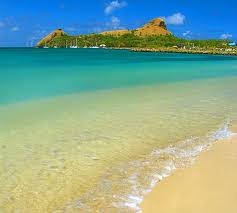 Apart from the Natural beauty of St Lucia there is the vibrant culture to be experienced and quite literally tasted.  From the variety of Caribbean and Creole food available from the Markets of Castries, various Fish Fries around the island to the Gros Islet street party with its multitude of street vendors and vibrant beats that the street jumps in time to as the moon rises and the rum goes down.
So with so much to offer St Lucia is perfect to not only sail around with First4sail but a place of countless possibilities. Oh and did we mention the beaches?