On a sailing delivery from BajaCalifornia, Mexico to Panama we were told of a boat that was currently for sale in Long BeachCalifornia. It was identical to the one that we were sailing on and the skipper of this delivery yacht was taking it to St Lucia to start up a business. He was thinking that if we were to get an identical boat then we could do something together. Our return flight to the UK was from LA so we thought it couldn't hurt to swing by and take a look.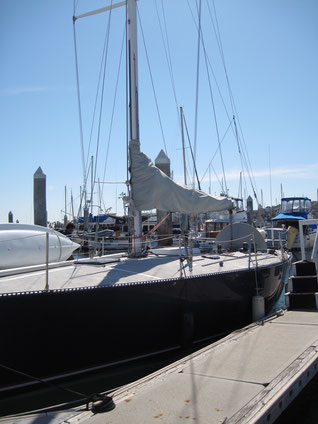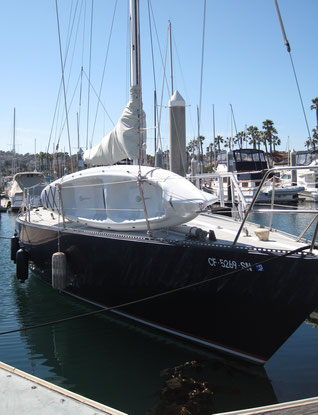 She had been sitting there for quite a while, but she seemed to be in good condition having been newly varnished and with new race sails. There was slight damage to the stern, with a small crack which was of concern, but with a survey this was deemed not to be a problem and work was carried out to fix the damage. Under US law we could not take her out for a sail without a hefty deposit and as we did not want to transfer money over from the UK, we went back to Europe to mull things over. Although we hadn't got to test sail her we decided on a survey and began negotiations with the owners as we had been looking for a new direction and business idea since selling our dive business in Mozambique.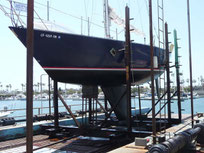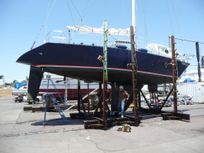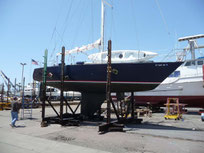 The boat survey came back positive so we took the plunge and signed the paperwork. Maybe a little rash having not taken her out for a test sail and only seeing her for an hour, but what the heck.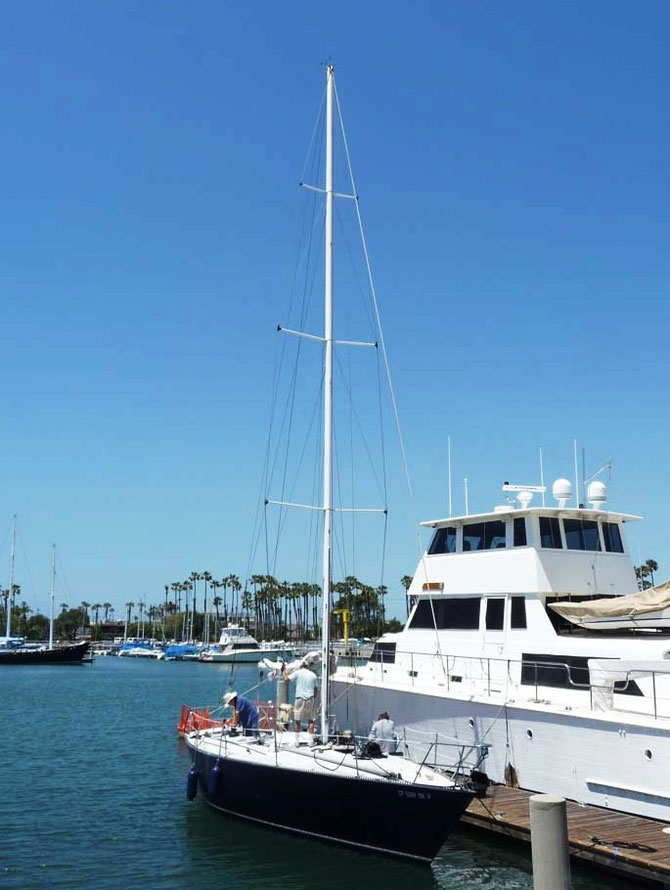 Over the summer we had commitments on the East coast of the US so this time was spent looking into trucking the boat from it's marina in LA to either Texas or Florida as to sail it around the tip of Baja California would take at least a few months and we wanted to get to St Lucia for Christmas. The cost in the two destinations was quite different with Florida being considerably more expensive to truck to as it's obviously further across country. We decided on Texas and checked out some marinas, deciding on one in Kemah, not that we knew anything about the area.