I had no idea where I was going to be heading into 2018. As per usual my friends and I had left it to the last minute to organise any festivities for the New Year celebration. Something would come up, after all this is St Lucia and there was always a party to be had somewhere. So at lunchtime on the 31st when it was mentioned that someone had met a young Russian skipper who was moored out in Rodney Bay on a luxurious 60 foot catamaran and he wanted some people to party with we felt it only right that we should go and keep him company. As the fireworks banged and sparkled in the dark skies above the yacht, we popped champagne corks and danced away into 2018 in the lap of luxury.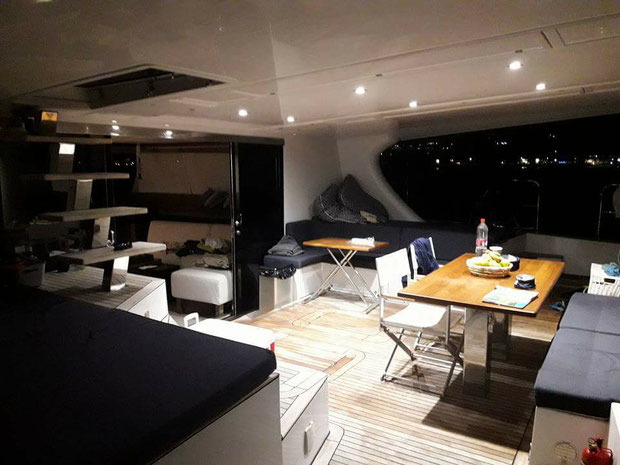 I always feel the first day of the new year should be about new beginnings, starting afresh and going full steam ahead, but more often than not it feels a little jaded and somewhat tiresome. It's best to start afresh on January 2nd.
With a new cruise ship added to our schedule we headed out into Rodney Bay for our first Discover Sailing lesson of the year. 
Brisk winds and a bit of a swell on the Atlantic side made for a fun sail as we reefed in the main and headed out past Pigeon Island towards Martinique.
It may not come as a surprise, but rum is quite popular in the Caribbean and to celebrate this we got ourselves down to Pigeon Island historical site to enjoy the food and rum festival.
It had been pouring with rain all morning, it seems to be hanging around more than normal. A rain shower should be an odd occurrence at this time of year, let alone a full morning of rain. With the festival being outside we really didn't fancy get wet and soggy. As we met for a drink it was decided that we would instead drive down to Marigot Bay, about 45 minutes away. It is a natural hurricane hole, surrounded on each side by lush mountains tapering down into a blue/green lagoon. Being deep it is a favourite stop off point for superyachts.
A young guy called Roland, who had come over on the ARC was looking for crew work, hoping to land a full time position and head off into the sunset for a life of polishing and chroming in exclusive enclaves. We went on a group expedition for him to drop off his newly revised resume. Not to appear overbearing, we went for a coffee.
Of course by this time the rain clouds had cleared and the sun was shining. After ogling a truly beautiful sailing yacht (which Roland decided had too much teak to polish) we headed for Pigeon Island and some rum.
The hotels on the island each had a stall selling small traditional food samples of some of their speciality dishes. There were rum tents from the different islands, and the beer tent where we were to find some of our friends already ensconced in the shade and cooling themselves down with a cold Piton. We got stuck into the food and drink and took in the cool breeze blowing in off of the Atlantic.
As the sunset the party began with cocktail making from the island hotel's bartenders followed by live music that got the crowd up and dancing.